Pineapple Rooster ~ Fine Art Prints
---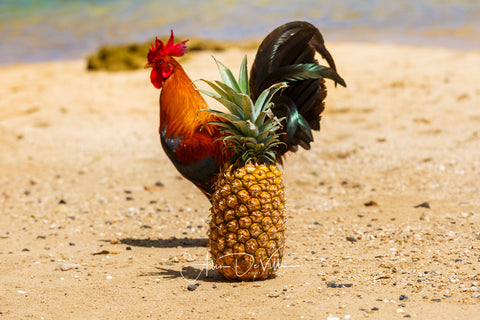 "Pineapple Rooster"
I had brought this pineapple to enjoy at the beach, decided to take a couple shots of it before eating its deliciosness, when this rooster photo bombed my shoot. Typical Kaua'i, no shortage of chickens. 
Available in Metal Prints or Matted Photo Prints
Metal Prints Inks are infused directly into specially coated aluminum sheets for superb color and clarity. All metal prints come with a float mount, ready to hang. Scratch proof & UV-resistant they are a wonderful addition to your home or office. 
Matted Prints 8x10 image in a 11x14 white double matte. 
*Custom Sizes & Printing Options Available
Related Products
---