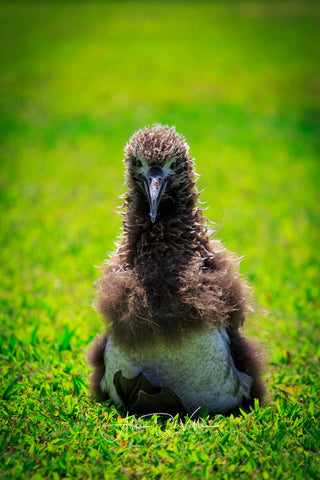 "Francis the Albatross, Getting Bigger"
A growing Laysan Albatross (Moli) chick, named Francis, starting to lose his warm winter fuzz to his mature feathers that will allow him to soar across the vast Pacific Ocean.  
Available in Metal Prints or Matted Photo Prints
Metal Prints Inks are infused directly into specially coated aluminum sheets for superb color and clarity. All metal prints come with a float mount, ready to hang. Scratch proof & UV-resistant they are a wonderful addition to your home or office. 
Matted Prints 8x10 image in a 11x14 white double matte. 
*Custom Sizes & Printing Options Available